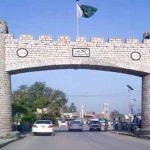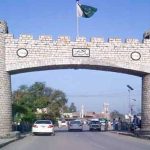 ISLAMABAD: Election Commission of Pakistan (ECP) has received so far details of intra-party election and accounts of 32 political parties.
According to an official of ECP, any such political party which failed to submit party's account statements within due time would not be allowed to contest any future election and these political parties
would not be issued party symbol by the ECP.
He said that in terms of Article 14 of the Political Party Order, 2002, a party, which failed to submit its statement of accounts under Article 13, would not be eligible to obtain election symbol for contesting elections of Parliament and provincial assemblies.
Under Article 13 of the Political Parties Order, 2002 every political party has to submit to the Commission within 60 days from the close of each financial year, a consolidated statement of its bank accounts on Form-I duly audited by a Chartered Accountant.
He said that such 32 political parties included Awami Muslim League Pakistan, Pakistan Muslim League Council, Markazai Jamat Ahle-Hadith Pakistan,Jamaat-e-Islami Pakistan, Pakistan Muslim League, Awami National Party, Majlis Wahdat-e-Muslimeen Pakistan, Pakistan People's Party (Shaheed Bhutto), Mustaqbil Pakistan, Pakistan Muhammadi Party,Pakistan Tehreek-e-Insaf, National Party, Islami Tehreek Pakistan, Pakistan Peoples Party Parliamentarians, Hazara Democratic Party, Pakistan Muslim League-N, Pakistan Qaumi League, Qoumi Wattan Party, Sindh United Party, Allah-O-Akbar Tehreek, Pakistan Reh-e-Haq, Move on Pakistan, Tehreek-e-Tahafuze Pakistan, Pakistan People's Party Workers,Pakistan Women Muslim League,Pakistan Tehreek-e-Insaniat, Awam League, Aam Admi Tehreek Pakistan, Aam Log Party Pakistan, Pak Sarzameen Party and Pakistan Peoples Front.