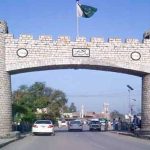 ISLAMABAD: Election Commission of Pakistan (ECP) here on Saturday rejected all the allegations leveled by Pakistan Tehreek-e-Insaf (PTI) Chairman Imran Khan against the commission.
ECP spokesman said that there was no truth in allegations of Imran Khan regarding the Election Commission.
The statement comes an hour after Imran Khan said that the "Election Commission of Pakistan is behaving like Election Commission of PML-N".
"We want to give a message to the ECP, NAB and our judiciary and will ask them to fulfill their responsibility," he said while addressing the participants of Pakistan Ehtesab March at Shahdara, Lahore.
Responding to the accusations, the ECP spokesman said that the commission is an autonomous body and that it has no links with any political party.
"All members were appointed in consultation with the opposition parties," he added.