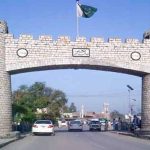 ISLAMABAD: The Election Commission of Pakistan has rejected the Mutahidda Quami Movement-Pakistan's petition against the delimitations of constituencies for the second phase of local government elections in Sindh.
A four-member bench of Election Commission headed by Sindh member Nisar Durrani pronounced the decision on Monday.
The MQM-P had submitted a petition to the ECP challenging its demarcations of the constituencies for the second phase of LG polls in Sindh. Raising its objections, the MQM-P pleaded with the commission to delay the local elections in the province.
But the Election Commission rejected the MQM plea and decided to hold the LG polls as per the announced schedule.
On Friday, the MQM-P warned that it would review its decision to participate in the upcoming August 28 local government elections in Karachi and Hyderabad while reiterating its protest over "unjustified delimitation, fake voters' list and less count of population in the National Census 2017.
In a presser on Friday, MQM-P convener Dr Khalid Maqbool Siddiqui said, "I am here to ask the president, prime minister and those who are guardians of law and Constitution to suggest to us where we should go for justice."
He then shared the details of "unjustified delimitation and fake voters", alleging that the population of Karachi was halved in the 2017 census. Explaining the reasons behind his presser only days before the local bodies' elections to raise the same old issues the party has been protesting over for the past many months, the MQM-P leader came up with a direct warning that suggested the party was still indecisive about the August 28 polls.