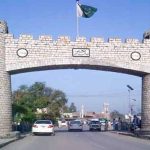 ISLAMABAD: The Election Commission of Pakistan (ECP) on Monday dismissed three petitions seeking delay in the upcoming general elections and ruled that elections would be held simultaneously throughout the country.
Earlier while hearing the petitions requesting a delay in the general election scheduled for July 25, the Chief Election Commissioner had reserved his verdict after hearing arguments of the petitioners.
However, shortly after the Chief Election Commissioner Sardar Mohammad Raza Khan dismissed the petitions.