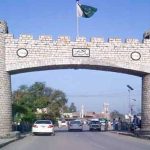 ISLAMABAD: The Election Commission of Pakistan (ECP) on Tuesday restored Chaudhry Shujaat Hussain as the President of Pakistan Muslim League – Quaid (PML-Q).
ECP announced its verdict in a petition filed by the Shujaat Hussain, amid an ongoing tussle with his cousin Parvez Elahi over party leadership.
The commission declared the dismissal of Chaudhry Shujaat, being contradictory to the party's constitution.
The election body also declared PMLQ's issued election schedule null and void.
Earlier on January 26, the general council meeting of PML-Q's splinter group decided to remove Shujaat as party president.
Following the removal, the party council appointed Wajahat Hussain as the new president.
However, ECP's decision in favor of Chaudhry Shujaat has given a major blow to Wajahat Hussain and Elahi.