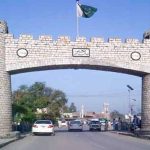 ISLAMABAD: The Election Commission of Pakistan (ECP) has on Monday sought written reply from Pakistan Tehreek-e-Insaf (PTI) chairman Imran Khan over casting his vote openly.
Imran's counsel Babar Awan appeared before the ECP today as it had issued a notice to the PTI chief for violating the code of conduct during elections 2018 when he casted his vote publicly.
The ECP heard arguments of Babar Awan and ordered a written reply from the PTI chairman and adjourned the hearing till August 16.