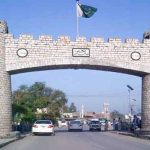 ISLAMABAD: Election Commission of Pakistan will issue notification of allotment of special seats to political parties today.
According to an ECP official, the commission has already issued notification of returned candidates.
He dispelled the impression of any deliberate delay on the part of the Election Commission and made it clear that the ECP will ensure timely completion of all procedure under the law.