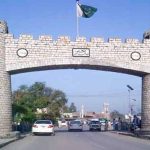 ISLAMABAD: Election Commission of Pakistan (ECP) will notify final results of the general elections on Tuesday.
The independent candidates will have to declare affiliation with political parties within three days after the notification.
However, the notification of candidates on special seats will be issued on Saturday, after which the President will summon National Assembly's session.
The newly elected parliamentarians will take oath and elect the speaker and leader of house in the same session.
The governors of all the four provinces will summon provincial assemblies session according to the rules.