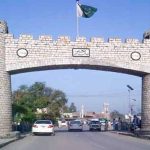 ISLAMABAD: Election Commission of Pakistan (ECP) on Wednesday has decided to hold scrutiny of election expenses details provided by the successful candidates.
According to reports, the political wing will complete the process within 90 days. However, the information will be considered authentic if the investigation would not finish in the given time.
The limit of expenses for National Assembly is Rs4 million while that of provincial assembly is Rs2 million.
ECP has termed general elections 2018 as most expensive in the history of Pakistan as around Rs21 billion was spent on it.
Earlier, former Punjab CM and Pakistan Muslim League-Nawaz (PML-N) president Shehbaz Sharif, Pakistan Tehreek-e-Insaf (PTI) chairman Imran Khan, PTI leader Abdul Aleem Khan, Pakistan Peoples' Party (PPP) chairman Bilawal Bhutto Zardari, PML-N leader Rana Sanaullah, PPP leader Faryal Talpur and others submitted the details of expenses.
The details included a statement of the bank account used for electioneering expenses, receipts of all spending incurred, a copy each of all material printed for campaigning purposes along with the name and contact information of the publisher.