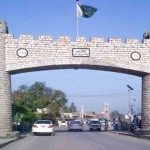 ISLAMABAD: The Election Commission of Pakistan (ECP) on Wednesday rejected pleas filed by 15 independent senators seeking merger with Pakistan Muslim League-Nawaz (PML-N) in the Senate.
According to media reports, as many as 15 independent senators had moved the ECP to join ranks of PML-N; however, the Commission rejected the petitions.
Following ECP's verdict, Senate secretariat has also decided to not allow merger of independent senators with PML-N.
After the verdict, Pakistan People's Party (PPP) became the largest party in the Senate with 20 members.
PML-N has slipped to second position with 17 members while Pakistan Tehreek-e-Insaf (PTI) is at third position with 12 senators.
It is pertinent here to mention that PMLN-backed 15 members had decided to join treasury benches in upper house of the parliament.