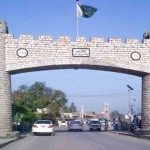 ISLAMABAD: The Election Commission of Pakistan (ECP) has on Thursday decided to probe the technical glitch in Results Transmission System (RTS) occurred during general elections.
In this connection, the ECP has written a letter to the Cabinet Division seeking the formation of a committee to probe the matter.
The ECP has asked for technical representatives from the Pakistan Telecommunication Authority and National Telecom and Information Technology Security Board to be included in the committee.
It also wrote that the committee should present a report on the matter within four weeks.