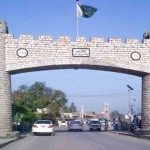 LAHORE: The Election Commission of Pakistan (ECP) on Wednesday took notice of politicians' media talk saying that media talks fall under the category of code of conduct.
The ECP took notice against media talks of Pakistan Tehreek-e-Insaf (PTI) Chairman Imran Khan, Pakistan Muslim League-Nawaz (PML-N) President Shehbaz Sharif, PML-N leader Khawaja Asif and Pakistan People's Party (PPP) Chairman Bilawal Bhutto Zardari.
The Commission also warned them of strict action.
The ECP also sent notices to media houses for airing the media talks of politicians.
The Commission directed all the channels to refrain from such violation adding that action would be taken against them.
ECP has also taken notice of Imran Khan stamping vote in front of everyone.