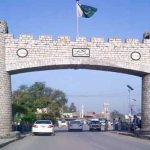 NEW DELHI: Edhi Foundation on Tuesday turned down the donation worth INR10 million announced by Indian Prime Minister Narendra Modi.
Sources in Edhi foundation said Edhi has thanked the Indian premier for his donation but has politely decline it. Further, the source said taking aid from India is against their principles.
Modi meets Geeta in India, announces Rs10 million for Edhi Foundation
Earlier on Monday, the Indian premier announced INR10 million for Edhi Foundation, which took care of deaf and mute Indian girl Geeta during her prolonged stay in Pakistan.
Describing the Edhi family as the apostle of kindness and compassion, Modi thanked them for taking good care of Geeta.
While complimenting Bilqis Bano Edhi, founder of Edhi Foundation, he said, "I don't think any amount of words is enough to thank the family for taking care of Geeta with love and affection for so many years."
Geeta fails to recognise family as hers: Indian foreign minister
"What the Edhi family has done is too priceless to be measured but I am happy to announce a contribution of Rs 10 million to their foundation," the Indian premier maintained.
While welcoming Geeta, Modi said "It is truly wonderful to have you back home. Was truly a delight to spend time with you today… All of India will take care of you." He also assured her that efforts would be made to ascertain whereabouts of her family.