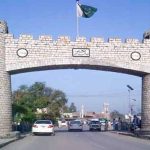 ISLAMABAD: Caretaker Minister for Finance Dr. Shamshad Akhtar has stressed the need for effective mechanism to mitigate losses caused by natural disasters.
Addressing a function in Islamabad today, she said Pakistan has faced various disasters including earthquakes and floods.
The Minister said National Disaster Management Authority has played an important role in dealing with the situation caused by natural disasters in the country.
She said the United Nations is implementing various programs regarding natural disasters in different parts of the world.