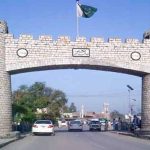 MUZAFFARABAD: At least eight people were killed and two injured when a jeep fell into a ravine in the outskirts of Muzaffarabad on Tuesday.
According to rescue sources, the jeep was carrying more than 10 passengers and was headed to Dara Seri near Muzaffarabad when it fell into a ravine.
Efforts were under way to rescue the remaining passengers, sources said.