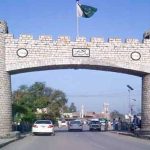 ISLAMABAD: A petition challenging 13 sections of the Elections Act 2017 which allows a disqualified parliamentarian to hold party office was filed in the Supreme Court on Friday.
In his petition, Advocate Azhar Siddiqui requested that the apex court declare all sections of the bill as unconstitutional.
He maintained that barring disqualified lawmakers from running for public office for just five years is a violation of the Constitution.
He added that electing a disqualified person as the head of a political party is tantamount to killing the Constitution's spirit.
The Election Reforms Act, which removed the bar on anyone deemed ineligible to hold public office from holding a position in a political party, paved the way for disqualified prime minister Nawaz Sharif to be re-elected as head of the PML-N.
However, the Senate had in October passed the Elections (Amendment) Bill 2017 with a majority vote, thus imposing a ban on disqualified persons from taking part in political activities.
In his petition, Advocate Siddiqui asserted that the recently passed law had completely encroached on the autonomy of the Election Commission of Pakistan. The petitioner added that as a result, the ECP could not even issue an ordinary notification by itself.
"The ECP has been taken out of the constitutional sphere and made subordinate to ministries and departments," the petition reads.
The petitioner also maintained that amendments made to the Khatm-i-Nabuwwat oath in the act are against religious beliefs. The amendments made to the oath, which were earlier deemed a 'clerical error', were reversed with the passage of the Elections (Amendment) Bill 2017.