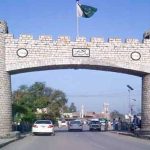 PAKTIA: Incumbent Afghan President and Presidential candidate Mohammad Ashraf Ghani has stressed the need for timely elections in the country.
During his first campaign rally in the province of Paktia, he said that the polls are the only way to ensure an enduring peace in the country.
He reiterated that he will not allow "warlords" to interfere in government affairs if he is reelected in the polls.