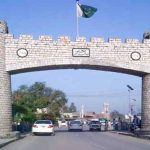 ISLAMABAD: Pakistan Tehreek-i-Insaf main spokesperson Fawad Chaudhry has said on Sunday that elections or a movement could be announced anytime in the country.
During a press conference, Fawad pointed towards an emergency situation in the country and directed PTI workers to be prepared for every sort of circumstances.
He said that former officer of FIA Inam-ur-Rehman can provide details to JIT regarding how Sharif family transferred money abroad.
Fawad asserted that Rs8 billion commission was received in motorway project by PML-N and was later used in Hudaibya Paper Mills.
He accused Punjab Chief Minister (CM) Shehbaz Sharif of being the protagonist of Hudaibya Paper case and said that he spent Rs80 crore during his government whose audit is still pending.
The spokesperson told that JIT will present its third report before Eid which will likely be the last one.