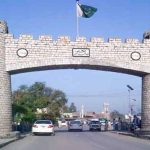 ISLAMABAD: Prime Minister Nawaz Sharif has said that overcoming terrorism and electricity shortage is the top priority of the Government.
He was talking to German Ambassador to Pakistan Dr. Cyrill Nunn who called on him in Islamabad today.
The Prime Minister lauded German Ambassador for strengthening bilateral relations between the two countries.