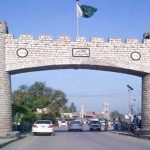 ISLAMABAD: President Dr. Arif Alvi has written a letter to Prime Minister Shehbaz Sharif, urging him to ensure elections in Punjab and Khyber Pakhtunkhwa and to stop the arrests of political workers.
In his letter, the President said to avoid contempt of court and other legal complications. the Prime Minister should direct the federal and provincial authorities concerned to provide assistance to the Election Commission for hold elections in the two provinces at the designated time. The prime minister should also instruct all relevant administrative authorities of the federal and provincial governments to refrain from violating human rights, the president said.
The President wrote that "in the recent past, print, electronic, and social media have brought to light incidents of blatant violations of fundamental and human rights. Such incidents should be brought into the notice of the prime minister."
Alvi wrote that "under Article 105 or 112, it is necessary to hold elections within 90 days under Article 224(2) after the dissolution of provincial assemblies. The Supreme Court ordered the ECP to consult the President for election dates within 90 days. The Governor of Khyber Pakhtunkhwa was also directed to set a date in accordance with the time frame for holding general elections for the provincial assembly."
He wrote that it appears that the federal and provincial governments in Punjab and Khyber Pakhtunkhwa have directed the authorities to decline necessary cooperation for holding general elections. Under the Constitution, it is the duty of federal and provincial executive authorities to ensure free and fair elections.
The Election Commission did not act on its announcement to hold general elections in Punjab on April 30, violating the Supreme Court's order. The Election Commission has announced October 8 as the date for the general elections of the provincial assemblies of Punjab and Khyber Pakhtunkhwa. It is alarming that no meaningful consultation was held with the president under Article 46 and Rules of Business by the prime minister. In the letter, the president also drew the attention of the prime minister to human rights violations.