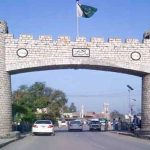 PESHAWAR: The provincial government Friday cancelled the August 19 entry tests for public and private medical colleges after an inquiry about paper leak.
The Khyber Medical University (KMU) had organised the entrance tests for public and private medical and dental colleges at seven locations across the province. The test was administered by the Educational Testing and Evaluation Agency (ETEA).
The chief minister had taken notice of the paper leak and ordered an inquiry by the IB.
"In the light of the inquiry report, the provincial government has cancelled the ETEA Medical Entrance Test held on August 19, 2018. New date will be announced soon," the ETEA wrote on its Facebook page.