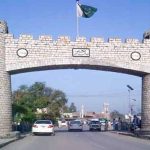 KARACHI: Pakistani actress Veena Malik has said that Turkish drama Ertugrul Ghazi has buried the slogan of "My body, my choice".
The actress took to social-networking website Twitter and posted the drama Ertugrul is becoming more popular in Pakistan than Turkey, which proves that the thinking and choice of the Pakistani people are still in accordance with Islamic traditions.
This drama has slogan "My body, my choice", she added.
Veena Malik further said that if we want to save Pakistani showbiz industry from destruction, then Western culture has to be abandoned.