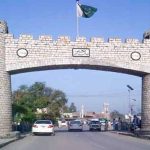 ISLAMABAD: Foreign Minister Khawaja Asif has said that it was Nawaz Sharif who bestowed government on Asif Ali Zardari back then in 2008.
Talking to media in Islamabad on Tuesday, the Minister while taking a jibe at Zardari said everyone knew who was involved in horse-trading in the Senate.
He added that some people were practicing clandestine acts of horse-trading to save their illegal wealth.
Sharing details of party meeting, Khawaja Asif said that names of candidates for senate elections were scrutinized thoroughly.
He added that final list of candidates would be announced tomorrow (January 7).