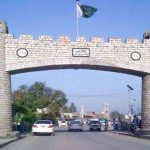 ISLAMABAD: Special Assistant to Prime Minister on Information and Broadcasting Dr Firdous Ashiq Awan said family politicians are pressurizing to get verdicts of their own will. She said today's leadership is much different than previous leaders.
She said her best wishes are with Maryam and Bilawal's meeting as father of both are in jail. To a question, Firdous said everyone whom inquiry commission summoned will have to face it, adding that they will also appear if summoned.
She said Rana Saullah's personnel attacks are prove that he has nothing to defend. She said perhaps he needs another dose after a legal notice was sent to him.
Firdous added that Model town case is still pending; adding that making lies and libels are old tradition of these politicians. She said opposition going to jail due to its own crimes but they become ill as they face jail but out of the jail they are healthy.
She further said half of the looters are in jail while others have escaped the country. She said their purpose is to weaken PM through political propaganda.