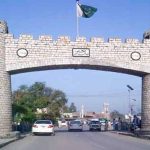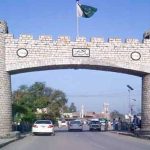 KABUL: A powerful explosion jolted Kabul on Wednesday, AFP reporters said, with local media reporting gunfire from the site which is close to a police headquarters and a military school.
Local authorities were unable to immediately confirm any casualties, with police only saying in a brief statement: "We have reports of an explosion in the western part of Kabul."
The incident occurred around 12:30 pm today. Eyewitnesses say the explosion was a car bomb.
Initial reports indicate a suicide attacker has targeted PD6 compound in Kabul and there are reports of gunfire inside the compound.
A gunbattle broke out between security forces and an unknown number of gunmen in Kabul on Wednesday, immediately after a resounding explosion in the western part of the Afghan capital, a police official said.
The fighting was concentrated near a district police headquarters located not far from a military training school, said the official, who spoke on condition of anonymity because he was not authorized to talk to the media.
The explosion was large enough to be heard on the other side of the city.
Last month, a suicide bomber killed at least 20 people outside the Supreme Court in Kabul.
Militant group Daesh (IS) claimed responsibility for that attack.