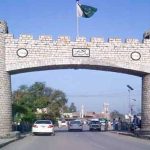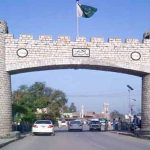 KARACHI: The Sindh's Rangers have claimed that billion of rupees are being collected by the various gangsters and political and religious through different illegal means from the port city.
In a press statement, a spokesperson for Rangers said that at least Rs 230 billion is being collecting from the Karachi every year through land grabbing, secreficial animals hides, Fitra and Iranian petrol, which are being used in target killings and terrorism activities.
The report, presented in recent Apex committee meeting, revealed that some leaders of political parties are backing the land mafia, extortionists and target killers.
The spokesperson said that the some political leaders are also getting their shares in this ill-gotten money. He said a major political party of Karachi, local administration, real estate agents and police were also supporting the land mafia.
He went on to say that there are three types of land-grabbing being carried out in the metropolis including grabbing of government land and property as well as grabbing of private property.
He said that some religious parties and madaras were also using majority portion of Fitra and money generated though in terrorism-related activities.
The DG Rangers went on to say that a large part of illegal businesses in the city is the distribution system of water which also involved illegal means of making money – in millions of rupees.
This money was also used in purchasing arms and weapons for target killers and terrorists, reports concluded.