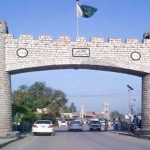 ISLAMABAD: Interior Ministry Spokesman has said that the Facebook administration has agreed to send a delegation to address reservations of the government regarding blasphemous content on the social media.
In a statement, he said that the facebook administration has nominated a focal person for maintaining constant contact with the Pakistan Telecommunication Authority.
The spokesman said that the government has received a written reply from the facebook administration stating that they are fully aware of Pakistan's concerns over blasphemous content and they are ready to solve the matter with consultation and dialogue.