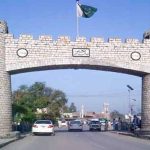 WASHINGTON: Facebook chief Mark Zuckerberg has said that fake accounts can interfere in the upcoming elections in several countries including Pakistan and can spread false information.
Other countries mentioned by Zuckerberg are US, Mexico, Brazil and India where the social media giant can affect the election process.
"With important elections coming up in the US, Mexico, Brazil, India, Pakistan and more countries in the next year, one of my top priorities for 2018 is making sure we support positive discourse and prevent interference in these elections.
After we identified Russian interference in the 2016 US elections, we successfully deployed new AI tools leading up to the 2017 French, German, and Alabama Senate special elections that removed tens of thousands of fake accounts. Earlier this week, we took down a large network of Russian fake accounts that included a Russian news organization.
First, from now on, every advertiser who wants to run political or issue ads will need to be verified. To get verified, advertisers will need to confirm their identity and location. Any advertiser who doesn't pass will be prohibited from running political or issue ads. We will also label them and advertisers will have to show you who paid for them. We're starting this in the US and expanding to the rest of the world in the coming months.
For even greater political ads transparency, we have also built a tool that lets anyone see all of the ads a page is running. We're testing this in Canada now and we'll launch it globally this summer. We're also creating a searchable archive of past political ads.
Second, we will also require people who manage large pages to be verified as well. This will make it much harder for people to run pages using fake accounts, or to grow virally and spread misinformation or divisive content that way.
In order to require verification for all of these pages and advertisers, we will hire thousands of more people. We're committed to getting this done in time for the critical months before the 2018 elections.
These steps by themselves won't stop all people trying to game the system. But they will make it a lot harder for anyone to do what the Russians did during the 2016 election and use fake accounts and pages to run ads. Election interference is a problem that's bigger than any one platform, and that's why we support the Honest Ads Act. This will help raise the bar for all political advertising online," the Facebook chief said in his blog post.
Zuckerberg accepted personal responsibility Tuesday for the leak of data on tens of millions of its users, while warning of an "arms race" against Russian disinformation during a high-stakes hearing with US lawmakers.
In his first formal congressional appearance, the Facebook founder and chief executive answered questions for nearly five hours as he sought to quell the storm over privacy and security lapses at the social media giant that have angered lawmakers and the network's two billion users.
Under mounting pressure over the hijacking of its user data by a British political consultant, Zuckerberg reiterated his apology for the historic breach, before being grilled over how Facebook collects and protects people's personal information.
"It was my mistake, and I'm sorry," Zuckerberg said about the improper sharing of 87 million people's information by Cambridge Analytica, a firm working for Donald Trump during the 2016 presidential campaign.
"I started Facebook, I run it and I'm responsible for what happens here."
He added that Facebook fell short in protecting the platform, noting: "That goes for fake news, foreign interference in elections and hate speech, as well as developers and data privacy."
Zuckerberg said he was open to regulation, but cautioned against complex rules that might impact emerging social media firms.
"I think the internet is becoming increasingly important in people's lives and I think we need to have a full conversation about what is the right regulation," he told the hearing.
"You need to be careful (a new regulatory policy) doesn't cement in the current companies that are winning."
During questioning, Zuckerberg rejected the suggestion that the social media giant, with over two billion users worldwide, has exclusive control over its market.
"The average American uses eight different apps to communicate with their friends and stay in touch with people, ranging from texting apps to e-mail," he said.
Zuckerberg also said the company believed in an ad-supported business model, but appeared to leave open the possibility of a paid version.
"There will always be a version of Facebook that is free," Zuckerberg told the hearing.