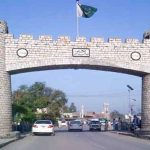 ISLAMABAD: Facebook users in Pakistan and elsewhere found themselves unable to access the social network through their desktop computers on Saturday.
Users trying to log in to the site are greeted with the message that "Facebook Will Be Back Soon" and the site is down for maintenance.
Photo sharing site and Facebook's sister concern Instagram too remained down since the Facebook outage.
Users around the world expressed their anger on micro-blogging site Twitter.
Facebook can easily claim the title of the world's most popular social network. In June, the platform announced that it had reached the enviable milestone of having more than 2 billion monthly active users (MAUs).
According to currentlydown.com, Facebook has only suffered 10 outages so far and none exceeded more than an hour.