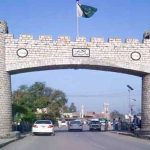 ISLAMABAD: Free and Fair Election Network (FAFEN) has released its report on the general elections 2018 expressing satisfaction over the overall election process.
According to the report, more than half of the registered voters cast their vote in the elections.
According to the review of form number forty seven, the voter turnout remained fifty three point three percent.
The highest voter turnout of fifty nine percent was recorded in Punjab.
The turnout in Sindh remained forty seven point seven percent while in Khyber Pakhtunkhwa and FATA; forty three point six percent voters exercise their right to vote.
According to the FAFEN report, the voter turnout in the federal capital Islamabad remained fifty eight point two percent and in Balochistan thirty nine point six percent.
The report noted that despite some technical issues in the result transmission system of election commission of Pakistan, the election process witnessed improvement.