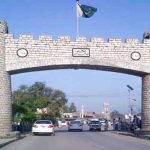 UNITED NATIONS: At United Nations, Pakistan has said that lack of success in mobilizing necessary resources globally had adversely affected progress in implementing some of the key Sustainable Development Goals (SDGs) of the UN development agenda.
This was told by Pakistan's Permanent representative, Dr. Maleeha Lodhi in a High-Level Political Forum being held in Economic and Social Council (ECOSOC) to review implementation of SGDs.
In her remarks, the Pakistani envoy said that policymakers must ensure that all goals and targets were equally treated.
She said that this lack of sense of urgency on certain SDGs can be detrimental to us all.
At the same time, the Pakistani envoy underscored that States have the primary leadership role in implementing various SDGs, in line with their respective national policies, priorities and needs.
Pakistan, she said, was among the pioneers, demonstrating and mobilizing full political support and ownership of the sustainable development agenda.
She said that Pakistan's vision 2025 has embedded all SDGs into its seven pillars and twenty-five goals.