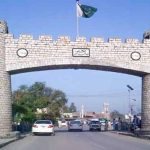 MAKKAH: Over two million faithful, including about one hundred and seventy-nine thousand Pakistanis are in Maidan-e- Arafa to perform the Rukn-e-Azam Waqoof-e-Arafat.
They listened to Hajj sermon delivered from Masjid-e-Nimra by Imam Dr. Shaykh Sa'd bin Nasir al-Shithri.
The Hujjaj will offer Zohar and Asr prayers together and stay at Arafat till the call for Maghrib prayer.
After Azaan-e-Maghrib, they will leave for Muzdalfa where they will offer Maghrib and Isha prayers and spend the night under open sky.