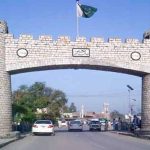 ISLAMABAD: The Islamabad High Court (IHC) Wednesday approved the interim-bail of former president Asif Ali Zardari in six NAB's references related to fake bank accounts case.
The NAB has summoned Zardari on May 16 in relation to Haresh and Company case, which is a part of the ongoing investigation in the fake accounts and money laundering case.
The high court granted Zardari interim bail in the money laundering case until May 30. The former president was also granted an interim bail in inquiry pertaining to the Opal 225 property — that is owned by the Zardari group — until June 12 against surety bonds of Rs500,000. He also received an interim bail in the Park Lane probe until June 12.
The IHC extended Zardari's interim bail in the Tosha Khana vehicles inquiry until June 20. In an investigation pertaining to suspicious transactions, Zardari's interim bail was extended until May 21.
In a probe pertaining to M/s Harish and Company, the court adjourned the hearing until May 30.
A division bench comprising Justice Amir Farooq and Justice Mohsin Akhtar Kiani heard the bail applications. Justice Farooq, during the hearing of the pleas, remarked that "it seems like there is a flood of bail [applications]".