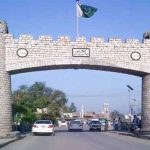 ISLAMABAD: Pakistani opener Fakhar Zaman has achieved a career-best ranking to date from the series against New Zealand, in the latest ICC Men's Player Rankings for ODI Batsmen, released on Tuesday.
The left-handed opener had scores of one, 88 and 65 in the series in the UAE, which ended at one-all after the decider in Dubai was washed-out.
The scores have lifted him six places to 11th in the latest rankings.
The 28-year-old, however, will not be part of the Test squad, said a press release issued here.
New Zealand's Ross Taylor has also leapfrogged Joe Root, Babar Azam and David Warner to third position.
This is his career-best ranking, which has come after 207 ODIs in which he has scored 7,433 runs.
The former captain had earlier reached fifth place this June.
Similarly, Shadab Khan has achieved a career-high bowling ranking but will not feature in the upcoming Tests.
The wrist spinner bagged six wickets in the series, including four for 38 in the second match, to vault 16 places to 24th position.
The other bowler to make an impact in ODIs is Lachlan Ferguson.
The New Zealand fast bowler had figures of three for 40, three for 60 and five for 45 during the series, which also reflect in the latest rankings, in which he has rocketed 31 places to 42nd.
Shaheen Afridi, who took nine wickets in the series and won the player of the series award, has risen 66 places to sit just outside the top-100 in 118th position.
However, Trent Boult and Hasan Ali have been unable to either defend or improve their rankings.
Hasan, is now ranked 13th, but remains his side's highest-ranked bowler.
Down Under, South Africa defeated Australia 2-1 in a three-match series, with the series-decider in Hobart producing scintillating centuries from Faf du Plessis, David Miller and Shaun Marsh.
Du Plessis is put on seventh position with a rise of three places while Miller is on 31st position.
Marsh scored 106 to end the series with 128 runs and in 62nd position after starting in 80th place.
South Africa's series win is also reflected in the bowling table in which Kagiso Rabada, Dale Steyn, Andile Phehlukwayo Lungi Ngidi and Dwaine Pretorius have made upward movements, while Josh Hazlewood, Mitchell Starc and Pat Cummins have headed in the wrong direction.
Rabada's haul of seven wickets have helped him move from sixth position to fourth, Steyn's series figures of seven for 94 have lifted him nine places to 15th, Phehlukwayo's three wickets in his only appearance have helped him gain six place to 28th spot, Ngidi has occupied 43rd position after earning a rise of 19 places following his four wickets and Pretorius has finished in 55th spot after gaining 20 places with five wickets in the series.
In contrast, Hazlewood has slipped four places to ninth, Starc has fallen three places to 17th and Cummins has dropped one place to 19th.
However, Marcus Stoinis has enhanced his reputation as a world-class all-rounder in the making by finishing in 17th place after starting in 40th spot.
This is after he ended in 49th batting position (up by three places) and 85th bowling position (up by 37 places).
Virat Kohli is the number-one ranked ODI batsman, while Jasprit Bumrah is the top-ranked bowler.
Rashid Khan is the leading all-rounder.