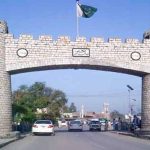 ISLAMABAD: The Islamabad High Court (IHC) on Tuesday has approved the interim bail of Pakistan People's Party (PPP) central leader Faryal Talpur in fake bank accounts case.
A two-member bench headed by Chief Justice of Islamabad High Court (IHC), Justice Athar Minallah, approved interim bail to Faryal Talpur while announcing its verdict. The petitioner has been directed to submit Rs10 million surety bond by the IHC.
As the hearing went underway, the National Accountability Court (NAB) submitted its response in the Islamabad High Court (IHC), opposing the release of Faryal Talpur on bail in the fake bank accounts case.
The reply stated Talpur as a nominated person over being a beneficiary in the case. The anti-corruption watchdog filed an interim reference against her in the mega money laundering case, it added.
It further stated that Talpur is the chief executive officer of an important company of Zardari Group and signatory of its bank accounts.
Following the court's directives, the prosecutor general Asghar Ali appeared as CJ IHC Justice Athar Minallah resumed the hearing over the bail plea seeking the release of Talpur.
The prosecutor general tendered apology before the court over the absence of the NAB representative today. The court accepted his apology.
The judge questioned Asghar Ali to provide details of the transferred money. He replied that the money had been transferred into Faryal Talpur's bank account. Jahanzaib Bharwana told the court that the bank account of A-One International was fake and Rs30 million transactions were made in the same account.
The high court questioned the number of arrests made in the case. To this, the NAB investigation officer said that 11 accused persons had been taken into custody.