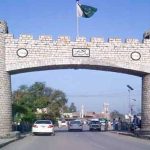 ISLAMABAD: The three-day talks between Pakistan and the Financial Action Task Force (FATF) end on Thursday and expressed satisfaction over Pakistan's anti-money laundering laws.
The FATF delegation will analyze the results of the 3-day visit in today's session. The watchdog will consider whether to remove Pakistan's name from its grey list or not in September.
Local media reported that the FATF has acknowledged that Pakistan has managed to stop funds transfer to the terrorists through banks and expressed satisfaction over the new rules.
The FATF admitted that steps taken by the State Bank of Pakistan (SBP) and the Securities and Exchange Commission of Pakistan (SECP) barred the financial assistance of the terrorists to some extent; however, the delegation was dissatisfied over the practical measures.
Furthermore, the banned outfits and their workers will continuously be monitored by the Financial Action Task Force.