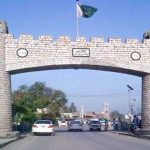 ISLAMABAD: The Financial Action Task Force (FATF) Asia Pacific Group on Friday given Pakistan more time to step up measures to curb money laundering.
Pakistan and a delegation of FATF's Asia Pacific held talks for over a week in the capital.
During the dialogues, it was agreed to devise a framework keep the record of real estate, trade transactions and non-profit organizations.
Sources said that the FATF agreed to give Pakistan six more months to Pakistan de-list Islamabad from its grey list.
Sources said that the FATF has demanded Pakistan to 'do more' to curb money laundering. The organisation has also expressed satisfaction over the progress made by Pakistan so far.
Currently placed on the FATF s grey list , Pakistan has been scrambling in recent months to avoid being added to a list of countries deemed non-compliant with anti-money laundering and terrorist financing regulations by the Paris-based FATF, a measure that officials here fear could further hurt its economy.
On Thursday, Finance Minister Asad Umer said that the FATF had acknowledged Pakistan's measures to curb money laundering.
The finance minister said that Pakistan was determined to adopt modern ways to stop money laundering.
Umer went on to say that the Pakistan government would continue to cooperate with the body and will take steps on the directions of the FATF.
October 8, a nine-member team of the FATF s Asia-Pacific Group (APG) had arrived in Islamabad to review the measures as promised by Pakistan in June to tackle the concerns about money laundering.
Pakistan was placed on the grey list by the FATF in June for failing to curb anti-terror financing.
In August, the APG as part of the pre-site mutual evaluation identified a series of deficiencies in Pakistan s anti-money laundering or counter-terror financing (AML/CFT) laws and mechanisms. The report was sent to Pakistan with recommendations.
In response, Pakistan has provided details of measures taken in compliance with the recommendations. On October 5, Pakistan received another technical compliance annexure from the APG which further highlighted deficiencies in the AML/CFT measures that Islamabad needs to take.