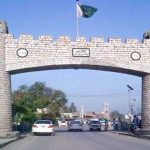 ISLAMABAD: A Pakistani delegation led by Minister for Economic Affairs Division Hammad Azhar has arrived in Paris, France, to attend today's meeting of the Financial Action Task Force (FATF) – that is scheduled to examine Pakistan's compliance report for an effective implementation of its 40 recommendations for AML/CFT (Anti-Money Laundering / Combating Financing of Terrorism).
If satisfied, the FATF may consider exiting Pakistan from the grey list after analysing its report on measures formulated and implemented by the country till April this year.
According to a mutual evaluation report issued on Oct 2 by the Asia-Pacific Group (APG) – a regional affiliate of the FATF – Pakistan, out of the 40 recommendations, has shown compliance in one, Financial Institutions Secrecy Law, and has shown noncompliance in four areas, outlined brokerage firm Topline Securities in its report.
"However, Pakistan is partially compliant on 26 and largely compliant on nine recommendations," it added. It further highlighted that Pakistan has shown appropriate progress since Oct 2018.
Pakistan, among many other measures, has effectively complied with one of another strong conditions put forward by the Asia Pacific Group (APG) – a regional affiliate of the FATF – to implement measures for curbing black money in the real estate sector.
Pakistan has undertaken a plan to establish a 'Real Estate Regulatory Authority' to restrict black money in the sector.
The Security and Exchange Commission of Pakistan (SECP) prepared an initial draft the establishment of the authority in accordance with the standards of the FATF.