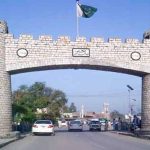 ISLAMABAD: Federal Minister for Science and Technology Fawad Chaudhry has announced that Eid-ul-Azha shall be celebrated on Friday, July 31, 2020.
According to details, Fawad Chaudhry tweeted that moon of Zilhaj will be visible on July 21 through binoculars in Karachi and surrounding areas.
The minister further said that in some places the moon can even be sighted with the naked eye."Ruet" App may also be used to ascertain the exact location of the moon, he added.