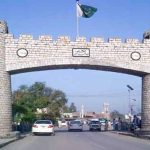 ISLAMABAD (Khyber News) – Federal Minister for Science and Technology Fawad Chaudhry has demanded action against the Senators who won the Upper House's polls in 2018 by horse-trading. The federal minister, in a tweet, said those who received bribery have been exposed and it should be investigated that which candidates became Senators by their votes in 2018.
"Do those two Senators have the right to remain in the House? The Election Commission of Pakistan (ECP) should fulfill its duty and take action under the Article 63," the Pakistan Tehreek-e-Insaf (PTI) leader added.
It is pertinent here to mention that a video of horse-trading during the Senate elections in 2018 by some provincial lawmakers emerged on Tuesday. The lawmakers can be seen counting bundles of notes and putting them inside a bag.