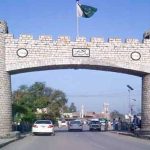 LAHORE: Imran Khan, Chairman PTI, on Wednesday strongly reacted to the arrest of party leader Fawad Chaudhry and said that Election Commissioner leaves no doubt in anyone's mind that Pakistan has becomes a banana republic devoid of rule of law.
He called the wife of Fawad Ch and denounced her husband's arrest. He expressed complete solidarity with Fawad's family.
In messages posted on his verified account on the social media site Twitter, former prime minister said that they must stand up for their fundamental rights now to save Pakistan's drift towards a point of no return.
The PTI chairman has also decided to call a countrywide strike against Fawad's arrest.
He has summoned a meeting of senior party leadership at Zaman Park in Lahore today.
I will be doing media talk 4 pm today. Fawad's arrest on his apt description of the CEC leaves no doubt in anyone's mind that Pak has become a banana republic devoid of rule of law. We must stand up for our fundamental rights now to save Pak's drift towards a point of no return.

— Imran Khan (@ImranKhanPTI) January 25, 2023
The PTI chairman also posted a tweet saying, "I will be doing media talk 4 pm today. Fawad's arrest on his apt description of the CEC leaves no doubt in anyone's mind that Pakistan has become a banana republic devoid of rule of law. We must stand up for our fundamental rights now to save Pakistan's drift towards a point of no return."