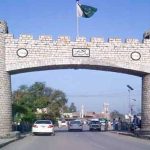 LAHORE: The National Accountability Bureau (NAB) on Saturday conducted a raid at the of arrested bureaucrat Fawad Hasan Fawad in Lahore and recovered several electronic gadgets.
According to media reports, the recovered gadgets included two laptops, five mobile phones and 30 flash drives.
A Blackberry phone has also been recovered from Fawad's house and NAB officials managed to obtain its password.
The reports added that all the devices have been sent to forensic laboratory to recover the deleted date.
Hasan was arrested on July 5 on corruption allegations and was presented before an accountability court on Friday that remanded him into the anti-graft body's custody for fourteen days.