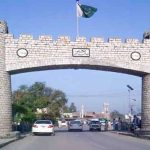 KARACHI: Minister for Information and Broadcasting Fawad Ch on Sunday stunned everybody with his statement hinting at end of Sindh govt in the wake of widespread money laundering scam.
He was presiding over a session of Pakistan Tehreek-e-Insaf's (PTI) Sindh faction.
"On one occasion, a street vendor becomes billionaire while on some other occasion rickshaw driver becomes instant millionaire", taunted the firebrand minister while adding, "At present, Pakistan Peoples Party (PPP) is ruling Sindh. Let's see how long it will remain in place."
The vocal minister hinted at constituting a complain cell in Governor House which would be connected with Prime Minister House.