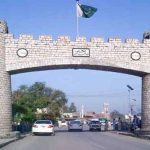 ISLAMABAD— Jamiat Ulema-e-Islam chief Maulana Fazlur Rehman has urged people from every walk of life – including judges and the army generals – to "make sacrifices" in the wake of rising inflation, as the public was bearing the brunt of successive governments' policies.
"Privileges for federal and provincial ministers, advisers, aides and bureaucrats must be reduced by 50%," he said in a statement on Saturday.
The recent hike in petrol price by Rs30 has increased the prices of every household item and basic utilities. Apart from NEPRA's decision to jack up electricity tariff up to Rs8, the basic food items have also been jacked up, prompting people to start rationing the household items.
However, the government has also started 'sasta petrol sasta diesel scheme' for 14 million households in order to provide relief. Rs2,000 of monthly stipend has been set for people below the household income of Rs40,000 under the scheme.
Fazl, who headed the Pakistan Democratic Movement (PDM) against former premier Imran Khan, said the public and the government have to fight the inflation together. "The burden of inflation has been placed on the people and now the government has to take responsibility," he said and blamed the former government's "wrong policies" for the prevailing situation.
Members of parliament would also have to make sacrifices, the JUI-F head said, adding: "The government is aware of the public's plight but it has to make tough decisions to save the country from bankruptcy."