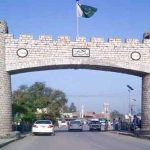 ISLAMABAD: The Federal Board of Revenue (FBR) has issued notices to more than 350 people named in the Panama Papers.
According to a FBR spokesman, they have been issued the notices to inquire them about sources of income and the details about their assets and properties. They have also been asked to confirm if they own any offshore companies.
The spokesman said that notices have been issued to the children of Prime Minister Nawaz Sharif, sons Hussain Nawaz and Hassan Nawaz, and daughter Maryam Nawaz. Also included are Captain Safdar and Finance Minister Ishaq Dar.
He said that more than fifty notices are yet to be issued which will be dispatched soon as their offices are closed on Saturday.
Earlier today Pakistan Tehreek-e-Insaf (PTI) Chairman Imran Khan had said that it was regrettable that no one was held accountable over the Panama Papers due to the lax attitude of accountability agencies in the country.