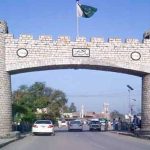 ISLAMABAD: The federal cabinet on Thursday discussed a six-point agenda in a meeting chaired by Prime Minister Imran Khan where members of the cabinet agreed on a partnership agreement with Kingdom of Saudi Arabia (KSA) regarding oil refineries in Gwadar.
According to media reports, the cabinet also approved appointments of new members in Ministry of Finance, the fiscal and monetary policy boards.
Members of the cabinet also approved a summary to establish the Centre of Excellence in collaboration with Turkey in addition to an agreement of bilateral cooperation for technical training between Pakistan and Japan.
The cabinet also ratified a summary for the appointment of Major General Arif as the director-general of the Anti-Narcotics Force, sources added.
During the meeting, Prime Minister Imran Khan was briefed on the task force of the five million housing projects.