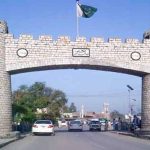 ISLAMABAD: Prime Minister Imran Khan and the federal cabinet approved a summary on Thursday from the interior ministry seeking a ban on the Tehreek-e-Labaik Pakistan (TLP) under the anti-terrorism law.
After the summary was approved, the cabinet has started work issuing the declaration of the TLP's ban. The government will present the declaration of the ban in the Supreme Court, said sources.
The Election Commission of Pakistan (ECP) will subsequently denotify the TLP on orders of the apex court. All parliamentarians of the TLP will be automatically disqualified after the ECP denotifies the party.
Speaking to the media in Islamabad a day earlier, Interior Minister Sheikh Rashid Ahmed had said the ban on TLP will be placed under Section 11-B of the Anti-Terrorism Act 1997, on the recommendation of the Punjab government, and added that a summary for the ban has been moved to the federal cabinet.
The French mission in Pakistan has advised its citizens to leave the country over serious threats. The advisory by the French embassy in Pakistan comes amidst violent protests by TLP.