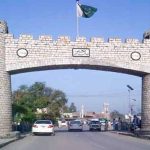 ISLAMABAD:The Federal Cabinet on Thursday approved the Haj Policy 2023 and the National Clean Air Policy.
Prime Minister Shehbaz Sharif, chairing the cabinet meeting, said the authorities should prepare a comprehensive and effective strategy as soon as possible in cooperation with the officials of Saudi Arabia to provide the best possible travel and lodging facilities to pilgrims during the Hajj.
The cabinet  also approved the National Accountability Amendment Ordinance 2023 on the recommendation of the Ministry of Law and Justice.
The prime minister appreciated the Ministry of Climate Change for formulating the Clean Air Policy, and directed that necessary steps should be taken for its effective implementation. He said that necessary steps should be taken for effective implementation of clean air policy.
The cabinet was informed that air pollution has increased significantly in Pakistan over the years.
According to the Air Quality Index Report 2022-23, Karachi and Lahore are the most affected cities in Pakistan in terms of air pollution. According to the report, air pollution in Pakistan reduced the average human lifespan by 2.7 years. According to a 2016 World Bank report, Pakistan's economy suffers substantial annual losses due to air pollution.
It was informed that in recent years, the number of accidents and various diseases due to smog in cities has increased tremendously. In this regard, the Ministry of Climate Change formulated a comprehensive policy to protect citizens' health, reduce annual deaths, improve agriculture and improve air quality in urban and rural areas.
The policy proposes raising fuel standards from Euro 5 to Euro 6, stricter regulations for industrial emissions, innovation in agriculture and effective treatment of crop waste incineration, universal waste disposal practices and low-emission cooking methods.
It was further informed that the implementation of the policy will reduce the emission of toxic gases by an average of 40 percent in the next ten years.