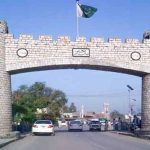 ISLAMABAD: Prime Minister Imran Khan, while expressing anger over the shortage of petrol across the country, said that the people voted for PTI in the name of accountability and providing basic commodities at reasonable prices should be our priority.
A meeting of the Federal Cabinet chaired by Prime Minister Imran Khan was held today in Islamabad. The PM expressed satisfaction at the commencement of action in light of Sugar Inquiry report while recommendations for further actions were reviewed and approved.
On this occasion, the PM said that across the board accountability is part of PTI's manifesto and that is what the people have voted it in power for, we will not allow anyone to make money through abuse of power, he added.
Imran Khan said that availability of basic necessities at reasonable prices is the top priority unlike in the past, when political influence was used to rob the people of their rights.
Referring to the Sugar Inquiry Report, he said that in light of the investigation report, cases have been sent to the concerned agencies for action and those who use politics for business will be held accountable.
During the federal cabinet meeting, Prime Minister Imran Khan expressed anger over the shortage of petroleum products in the country.
Cabinet members said that instead of giving benefits of the falling petroleum prices to the public, the opposite happened. Federal Minister for Communications Murad Saeed said that due to the negligence of the Ministry of Petroleum, people were made to wander all over the country in search for petrol.
Regarding the petroleum crisis, Federal Minister for Aviation Ghulam Sarwar Khan said that it was being said that there was only petroleum products' stock in the country was only enough to last seven days.
Prime Minister Imran Khan's Special Assistant for Petroleum Nadeem Babar said that at present there is over 225,000 metric tons of petrol in the country and plenty of petrol will be available in a day or two, across the country.
During the meeting, Federal Minister Omar Ayub said that OGRA is taking action against the oil companies who are colluding in the artificial shortage of petroleum and their licenses are being revoked.
During the meeting, the Prime Minister decided that no concessions would be made to those responsible, including OGRA, if found to be involved in the crisis.
During the meeting, the federal ministers also demanded action against the private hospital mafia and said that private hospitals are in preparation to take advantage of the public in the current situation.
These issues were raised by Federal Minister Murad Saeed and Federal Minister for Water Resources Faisal Vawda before the Cabinet and said that private hospitals are overcharging people in the name of coronavirus, therefore, provincial governments should be directed to improve administrative matters.