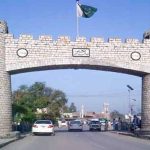 ISLAMABAD: The meeting of federal cabinet which was presided over by Prime Minister Imran Khan on Tuesday reviewed matters pertaining to new NAB Amendment Ordinance and legal issues of the Anti-Narcotics Force (ANF).
The federal cabinet meeting was held at the Prime Minister's Office in Islamabad. Sources told that the cabinet discussed 9-point agenda, economic and political situation of the country. The economic team also briefed the cabinet on financial statistics.
The meeting deferred the bill for the National College of Arts (NCA) while the CEO of the Oil and Gas Development Company (OGDCL) was approved.
The meeting approved various matters including the issuance of the State Bank's financial statement for fiscal year 2018, the extradition of the Norwegian citizen, request of the Ministry of Interior to hand over Sohail Ahmed to the UK and the appointment of Small and Medium Enterprises (SMEs) CEO.